Rent a car at the airport in Batumi, Georgia.
Batumi airport, also known as Alexander Kartveli international airport (airport code — BUS) is the main international gateway to Adjara. As in any airport in the world you can rent a car at the airport of Batumi.
Rent a car at Batumi airport Car24.ge offers a variety of attractive car rental options. So wherever You decide to go, You can take control of your travels. We check the prices of international and local providers to provide the best car rental deals, and you don't have to check every website, thus not wasting your time.
You can choose the type of car, time of rental, and place of return of the car in Batumi (any address, not necessarily the airport). You do not need a credit card to get a car, and money is not blocked on the card.
All cars are fully insured you do not need to pay anything extra.
Why should I rent a car at Batumi airport?
Security
Encouraging standards of the best car rental company.. 
Time-saving
Your journey begins almost from the plane ramp
Diversity
Drive the most convenient car for You, choosing from a variety of models.
Flexibility
This is a car that will take you where you want when you want.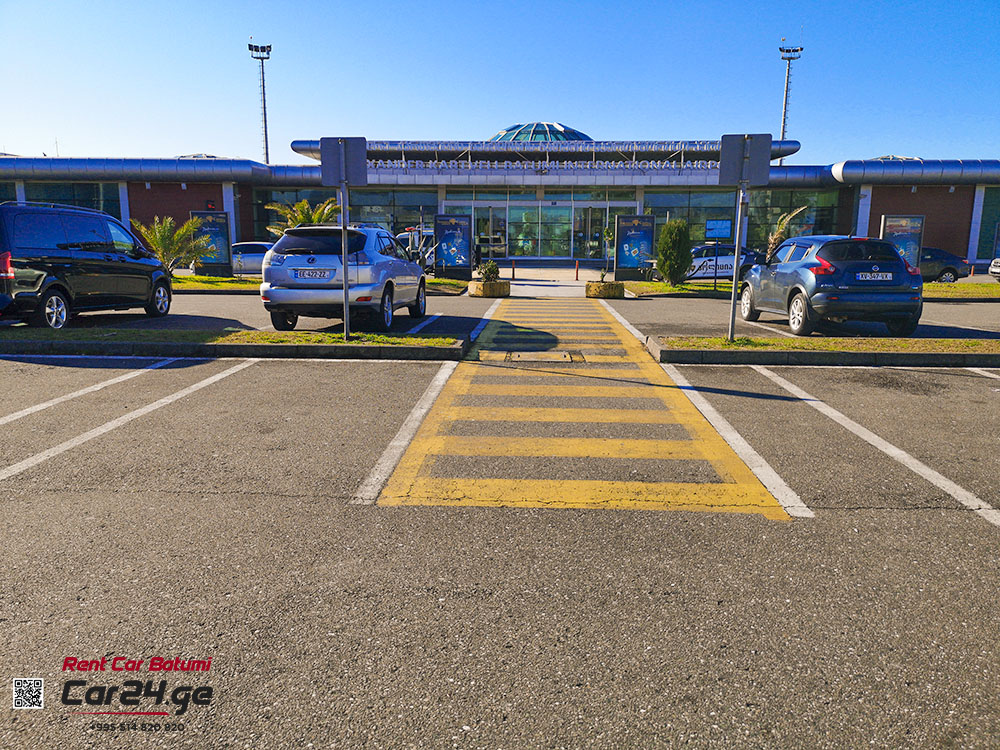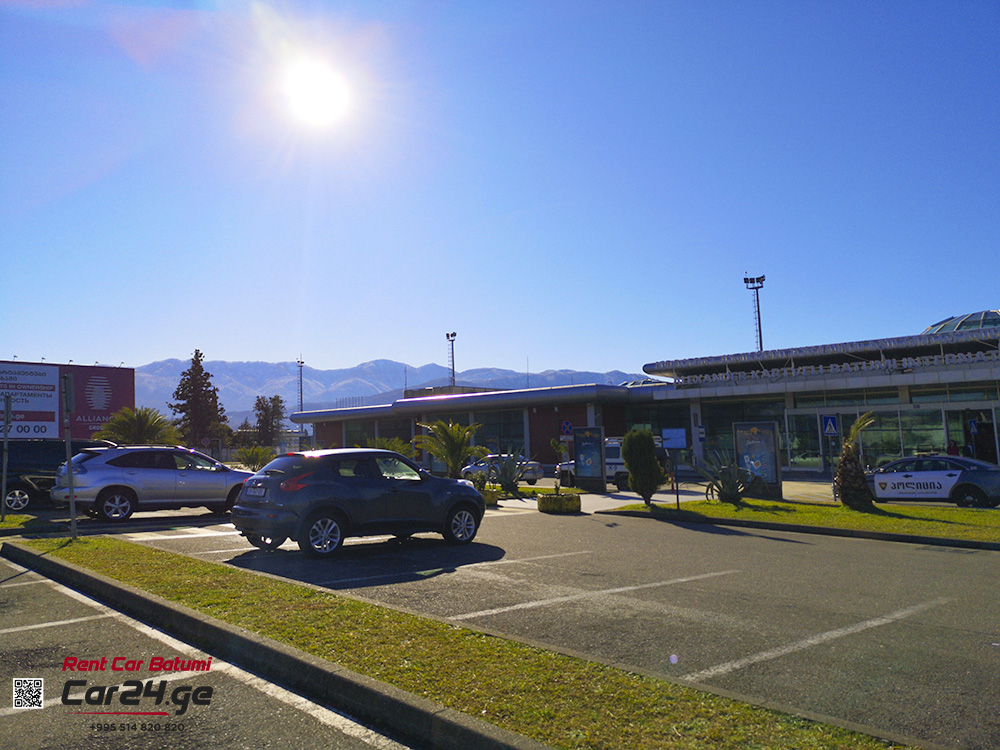 You can count on: a clean and tidy car, without foreign odors; complete serviceability of the car; any period of use — short-term rental or long-term rental; the ability to extend the rental period by phone.
Our fleet of cars in Batumi includes economy cars, family cars, SUVs, crossovers, minibusses. All cars are in excellent technical condition and safe. All cars with automatic transmission.
How can I book a car rental at Batumi airport?
Select the appropriate car. Select the date and time of arrival, and specify the flight. Specify by what date and time you plan to rent a car. Enter the return address of the car. Make a reservation.
Book a car rental at Batumi airport:
Upon arrival, the conclusion of the rental agreement takes no more than 10 minutes, only a passport and driver's license are required.
Car hire in Batumi airport — information for tourists:
Currency: Georgian lari.
GTM time: +4 state
Language: Georgian.
Single emergency number: 112
How to find us: Upon arrival, your reserved car will be parked in front of the terminal building (50 meters from the terminal exit), and our employee will meet You at the exit of the arrival zone with a sign with Your name.
Where to go in a car rented at the airport of Batumi?
By renting a car at the airport in Batumi, you can easily visit not only Batumi and its surroundings, but also almost all of Georgia. Explore Georgia with ease, stop whenever you want. Explore villages, mountains, rivers, waterfalls and stunning beaches. This is a great way to discover the beauty of Georgia.
Our guide to Batumi will help you to visit interesting places in Batumi and Adjara.
Car rental in Batumi airport from Car24.ge, this is polite service, new cars, low prices and this is only part of our daily offer.